Amy Towers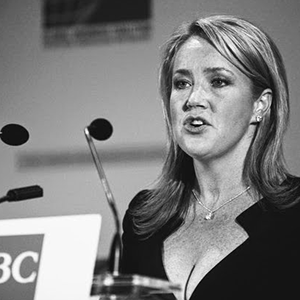 After fourteen years of success in the financial sector, Amy Towers turned her full-time attention to raising four young sons and running her philanthropic foundation.  She established the Nduna Foundation in 2007 with the intent to focus her work on nutrition, human rights, and conservation, primarily in conflict and post-conflict countries in Africa.
Towers' partners include Human Rights Watch, The Elders, The National Fish and Wildlife Foundation, MANA Nutritive Aid, and others.  She currently serves on the Boards of Human Rights Watch,  MANA Nutritive Aid, Women for Women International, the National Fish, and Wildlife Foundation, the Rutgers University Foundation and on the Board of Advisors to The Elders, founded by Nelson Mandela and previously chaired by Kofi Annan.
She was recognized for her work by the US Fund for UNICEF in 2006 when she received the Audrey Hepburn Humanitarian Award; by the Dikembe Mutombo Foundation in 2011 with the Caring for Congo Award; and was named Humanitarian of the Year by the Elizabeth Glazer Pediatric AIDS Foundation in 2013.