Published Friday, August 2014
Run the TCS New York City Marathon with Team WITNESS
WITNESS has a couple of spots remaining on our charity team for the 2014 TCS New York City Marathon on November 2nd. It's normally tough to get a spot in the marathon, but WITNESS offers a special opportunity to run and support human rights along the way.
Team members commit to raising $3,000 to help WITNESS' work supporting human rights activists use video to create change. As part of the team, you'll receive perks like free online training registration, a personalized jersey, fundraising support, and invitations to special events. Running the marathon is a feat in and of itself — and joining a charity team makes it even more special.
Want to know what it's like? Check out some of these testimonials from last year's team members: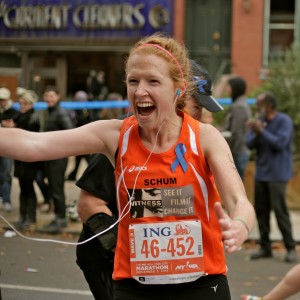 "It was, by far, one of the best and most rewarding experiences of my life. The accomplishment of not only physically and mentally training for months, coupled with raising money for such a prestigious organization makes every mile and second of this whole experience completely worth it. Upon crossing the finish line, you truly feel beyond euphoric and proud!" – Olivia Schum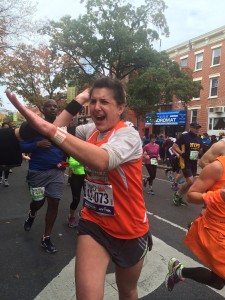 "I'm not sure if I would ever had run a marathon were it not for Team WITNESS. Running for a cause and with a team gave me the motivation to make such an ambitious commitment, because it was not just for myself, but for the great work that WITNESS does. It was an amazing experience I'll cherish for the rest of my life." – Madeleine Bair
"You have to raise a lot of money, which seems impossible at first, but is totally doable. WITNESS provides great support to help you meet your fundraising goals as well. And of course, the orange WITNESS race singlet is awesome." – Dan Verderosa
Interested in running? Email alexandra [at] witness [dot] org for more details.