WITNESS makes it possible for anyone, anywhere to use video and technology to protect and defend human rights.
Every day, activists and citizens risk their lives to expose the truth. We help make sure their efforts aren't in vain.
WITNESS is a leader of a global movement that uses video to create human rights change. Join us.
In celebration of May Day, WITNESS joins rallies in New York City to support immigrant and worker rights.
Military police in Rio have been carrying out illegal raids of residents' homes and were called to answer for it at a public hearing on April 24th.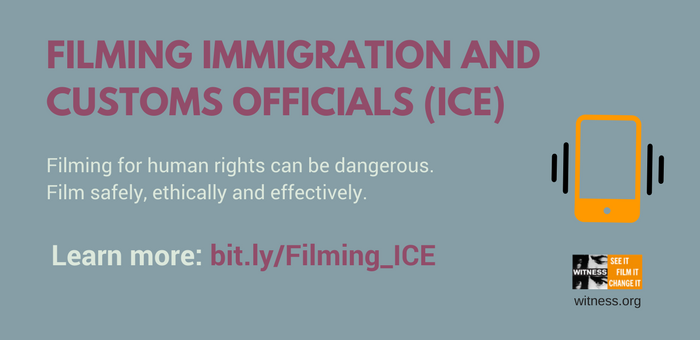 A new tip sheet about filming Immigration and Customs officials in the United States safely, ethically and effectively.